I'm all about dessert. If you have a mean sweet tooth like I do, these 10 recipes will surely satisfy it!
Classics:
1) Sally's Baking Addiction The Great Pumpkin Pie Recipe 
2) Apple Pie by Grandma Ople with this crust recipe by the wonderful Smitten Kitchen and for my gluten-free peeps this Coconut Flour Pie Crust from Sweet as Honey looks good, I have not tried it (yet) but let me know how it turns out!
3) Downeast Maine Pumpkin Bread with Cream Cheese Frosting II  – Best pumpkin bread ever!
4) David Lebovitz's Baci di Dama Cookies – gluten free!
5) Russian Tea Cakes I – One of my favorite holiday recipes
The Fun Stuff:
1) This amazing Thanksgiving Turkey Cake by Hungry Happenings
2) These Snowy Chocolate Pinecones by Handmade Charlotte that made me do multiple double-takes
3) Rice Krispie Treat Turkey Legs by Kitchen Fun with My Three Sons these look fun to make and eat!
4) Oreo Turkeys from Our Best Bites 
5) Oat and Pistachio Crumble Topped Baked Sweet Potatoes by Joy the Baker
For pies, I am so in love with this pie decoration from The Story of Kat.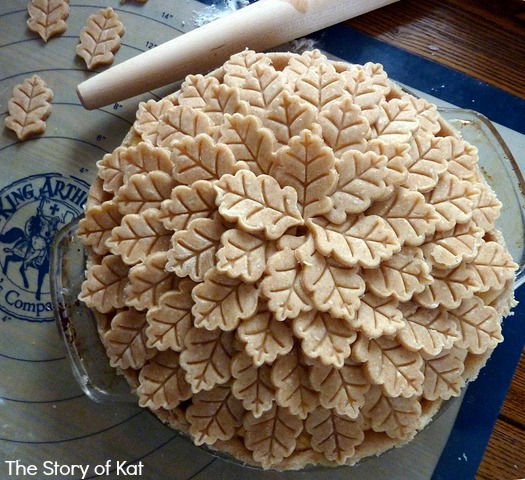 I plan on making at least two pumpkin pies for Thanksgiving next week, what about you?
Thanks for reading!
Kyla