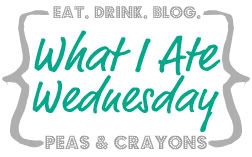 Happy New Year everyone! I have some catching up to do so this post will cover Christmas and it's aftermath. I love the holiday season and I'm sad it's almost over but I am also looking forward to a new year. This year we got a small tree, "small" meaning around 6 foot of course! Haha dad and I like to go big, or go home. One year our tree was over 14 feet tall (Thank goodness for tall ceilings)!
Mom's beautiful Christmas wreath:
 Gryphon and I got a LOT of cuddle time. Yes, those are dog pajamas!
On Christmas Eve, mom and I got started baking some of our classic favorites: the cookie with many names, jam thumbprints, and cheesy jalapeno bread.
We also took the pups for a few walks, the dual leash doesn't work out so well. Gryphon is too slow and Molly is too fast!
Christmas morning came and went, Santa visited me! In my stocking I found chocolate, pistachios, chapsticks, floss and some other goodies. I get floss in my stocking a lot but I really like it because I never run out! Dad (and santa) got me some awesome presents like a coconut, new sheets, a space heater and a HDTV antenna for my apartment.  Mom got me an awesome nutritional healing book, necklace and a beautiful recipe box (below) that comes with recipe card and dividers, I can't wait to fill it! What did you get for Christmas?
Gryphon was pooped after all the excitement.
Dad and I got our sugar-filled bodies up and went for a run the next day…in the pouring rain! We got 3 miles done and then stopped at a new juice bar and got smoothies and juice.
Dad surprised me with my favorite sandwich from our co-op, it's a tempeh BLT!
Later we stopped at Hess German Bakery and Deli in Lakewood. They have giant homemade pretzels so we got one with some amazing fresh mustard.
I couldn't stop taking pictures of it, I have never seen a bigger pretzel, have you?
Afterwards, we headed to Costco for my first ever Costco run. I love grocery shopping and luckily my dad does too! My haul included: new item Kodiak Cakes Protein Pancake/Waffle mix (so excited to try this!), dried blueberries, Cetaphil lotion, kale and quinoa packs, Mary Gone Crackers crackers, almond milk, oats, veggie burgers,  Yummy Earth fruit snacks and some Calvin Klein pants.
Gryphon approves of all groceries, I can never get enough of this cutie!
Back at my apartment, I made my new veggie burgers and quinoa/kale mix with some homemade pesto stirred in.
…And snacked on some peppermint dark chocolate from my stocking
…And some Fran's chocolates my boss gave me…Ugh I need sugar detox!
Well that's it! Today at 5:30pm I am flying to Maui for a week! It's cheaper to fly on holidays and we'll be in Hawaii by around 10:30pm tonight so I'm pretty sure I'll be at a campground for New Years. I am so excited, I've been to the Big Island and Oahu but never Maui. We're camping the first two nights and then staying at the Grand Waimea Waldorf Astoria Resort for two nights and then camping some more. Unfortunately, it looks like it might rain a lot but I'm hoping to get a little much needed sun.
If you have been to Maui, any recommendations on things to see, eat and do?
What are you doing for New Years?
Thanks for reading and thanks for hosting Jenn! Check back later this week for some Maui pictures, and HAPPY NEW  YEAR!
~Kyla