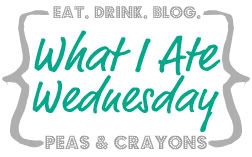 I do realize that WIAW should be about what you ate on Wednesday so from now on I will post what I actually eat on Wednesday! In my defense, I'm usual super boring food-wise on Wednesdays and I only have breakfast and lunch by the time I post so this is wayyy more interesting (to me at least)!
Anyways, in my last post I promised horses, crepes and craters, and so that is what you shall receive! If you're a new reader, I am covering a week Maui trip that I went on about two weeks ago. I had so many photos that it needed to be a four-part post, so click here to check out the first three!
I left off at the Grand Wailea Waldorf Astoria Resort where I was incapacitated by a bee sting. Now we shall travel to a more remote part of Maui by taking the Road to Hana, to Hana which is a small town on the Eastern end of the island. We took a kind of funny route from Wailea to Hana because we stopped in Paia to grab snacks from Mana Foods AGAIN  (I swear dad dropped a couple hundo there at least!)
Before you all pack up and rush to Maui , you best be warned about the 'Road to Hana' section of the Hana highway.
It is the most dangerous, terrifying, fun, beautiful and sleep-inducing two and a half-ish hour drive ever. The road is filled with hairpin turns, sharp corners, cliffs and many parts go from two lanes into one without visual confirmation that there is no one speeding around the corner to take you out. Let's just say it takes a lot of faith in your driver and the other drivers. Of course I trust my dad but there were a few "JESUS TAKE THE WHEEL!" moments. The ride there was a lot scarier than the ride back when we knew what to expect though. Plus windy roads always make me sleepy so I was semi-drugged by sleepiness the whole way (or maybe that was just the bee sting benadryl!).
When y'all go to Maui and drive on this road I hope you don't think I'm a big sissy! Personally, cars kind of scare me and I hate driving on the highway so I'm probably more nervous than most. I know my boyfriend would probably have the time of his life driving it in stick shift! If I had to drive the Road to Hana I would be going at such a snail's pace that someone would probably purposefully take me off the road! : 0
On the other hand, the Road to Hana is very beautiful and there are a million things to do just of the highway like waterfalls, hikes, food and fruit stands, and botanical gardens. On the way there we needed to kind of hurry so we could set up our tent at Wai'anapanapa State Park before it got dark so we didn't stop but on the way back we did (see later in this post)!
 Our little one-night camping adventure went un-pictured for various reasons:
1) it was raining
2) I was grumpy because my dad brought his dirty, moth-eaten 30 year old tent that smells like old cats
3) old tent has holes + rain storm = valuables like my iphone go into dry clean rental car
To his credit, after spending the night restlessly dozing in and out of sleep as puddles formed near his head and a musty aroma filled his lungs, my dad realized that it was time to let go of his good ol' tent. So, in the morning we debated just leaving it there, all set up, still but settled on taking it down and stuffing it into the campsite's trash bin.  Unfortunately, I saw Wai'anapanapa's beautiful black-sand beach only briefly, and since it was kind of cold and wet we decided to pack up and drive into Hana to explore.
Fortunately our day brightened when we saw a woman working at a small horse barn down the road while we ate papaya breakfast bowls at a park bench. So we meandered over and asked her about her well-groomed horses. Turns out, a local hotel offers hour long horse rides along the coast! The only place in Maui that does a coastal horse trail. From the second me and lucky (the chestnut-colored horse) locked eyes I knew we had to do it, luckily my dad wanted to as well so we changed into pants and got going. By the way, I have never ridden a horse before so it was a bit intimidating at first but Lucky is so well-behaved it was easy peasy!
 My posture is terrible in this one but it shows Lucky's good side so I stuck it in anyways.
 It was 9am when we left even though it looks like dusk in the picture below. We headed off to trample around Oprah's property (not a house just some land)!
 It was only my dad and I, a couple and a very passionate horsey ringleader who was born and raised in Hana.
My horse lucky is such a gentleman, he waited for all the other horses to finish drinking before he shyly edged his way in. I gave him some good pets while he waited his turn.
These horses live a pretty good life, they only work (give rides) for 2 hours a day and spend the rest of the time grazing, getting groomed and eating treats!
Lucky is a real handsome fella isn't he?
Horses are such beautiful animals, you can see so much emotion in those eyes. I wish I could have one! After we hopped off, Lucky and I took a few selfies and I'm pretty sure Lucky enjoyed it!
 After our horse ride, dad and I got on the Road to Hana again and started heading back to Paia. One place we needed to stop was the famous Coconut Glenn's coconut ice cream shack. The woman working there was a bit odd, very in your face personality but the ice cream was soooo good! All the ice cream is vegan and made from coconut milk. They have a variety of flavors like lilikoi, chocolate, chocolate toffee and others. If you read any of my last few posts you know that I a lilikoi (passion fruit) obsessed BUT I tried a bit and decided to go for chocolate and classic coconut instead because it was double chocolate and it is called "Coconut Glenn's"
 The coconut was good but the double chocolate really hit the spot. It's creamy and almost fluffy with chunks of dark chocolate and a light cocoa taste. I heard that they serve the ice cream in coconut shell bowls with a coconut shell spoon so that was my main motive to visit but instead the kooky lady served us in paper cones that started to fall apart midway through! That was a little disappointing.  Something tells me she's not the regular host (maybe Coconut Glenn's girlfriend?) though so I still suggest going!
We weren't in too much of a hurry this time on the Road to Hana so we made a few easy stops (although stopping at all on this super narrow road is definitely a risk to your life!)
 We saw a dirt road that probably went down to this exclusive beach but it looked a bit non-rental car approved so we skipped it (this time)!
My dad's friend recommended a stop at Maui Kombucha in Haiku (a few minutes from Paia). I love me some kombucha and a dad hopped on the kombucha train as well so we gave it a try. It's little hard to find but cute on the inside and has extremely healthy food and drink options. I chose the lilikoi kombucha (surprise surprise). Some kombucha has cane sugar added but this stuff is legit and strong!
 With kombucha in hand, we continued on our way until we saw this viewpoint and beach so we pulled over for a quick photoshoot
 We saw some green sea turtles napping on the beach!
More turtles lazily dragged themselves up onto the sand and a few minutes later a turtle conservationist came and out up signs to make sure people stayed more then 15 feet away.
 Back in my favorite Maui town, Paia. It's little hippy but I like it more than the cruise stop towns.
We tried to stay at this cute hotel below but the only available "room" they had was a little house/suite thing that cost $600/night! A little out of our budget.
We heard about another hotel in town and stumbled upon this beautiful alley mural while trying to find it.
The hotel is called Nalu Kai Lodge, I didn't even look it up reviews before we stopped in to ask about a room. Mostly because we we're kinda desperate.
 There's our baby blue rental car 🙂 There are some gorgeous houses along the water behind this alley!
The lodge is very natural looking and fits well into Paia's hippy vibe.
 I'm loving the jungle-like atmosphere especially this waterfall and pond in the courtyard of the hotel. They also have an outdoor shower made of lava rock for beach-goers but it is in sight of anyone who comes through the front gate so keep your swimsuit on!
This is the communal dining/lounging area. I saw the owner and manager eating dinner here a few times, it gives a nice homey feel to the lodge.
I like this ceiling fan!
The cute courtyard again
I actually loved our tiny little room. It was on the second floor and clearly doesn't offer a lot of privacy but would be great for a romantic trip with anyone besides your dad ha ha. I love the little touches like flowers on the beds/sink and macadamia nuts on the towels.
While the room was tiny, it had a lot of detail and character!
 If you can't stand the crowded beach, you can sneak up to the empty rooftop patio and take a snooze in the sun in peace!
 After the long drive from Hana to Paia, we decided to hit the beach. Paia has a really nice beach 2 minutes from the main street/our hotel, although the waves are a bit rougher on this side because it's the North Shore of Maui, a very famous surfing area!
Since neither my dad nor I surf, we brought our beach towels and laid out to catch some rays. I dipped into the water for a few minutes (with a cover-up because it was a little chilly out!)….
 And got slammed by a wave…Serves me right for hanging by the shore!
The ocean is so powerful,  it scares me a bit!
 So I tried to take artsy photos of the brave surfers
 After a bit on the beach we both got hungry and headed to Flatbread Company right near our hotel on the main street in Paia. We got a salad, half meaty pizza and half pesto/kalamata. It was okay. From the great reviews I expected really good flatbread (aka pizza!) but it was just decent. I;m not sure what didn't make it that great but my World Pizza in the International District Seattle beats this ANYTIME.
Afterwards I wanted to try some gelato from Ono Gelato Company since the reviews are really good. They have locations in Lahaina and Kihei too.  Let me tell you, it is delicious!! Especially Sandy Beach, peanut buttery with a crunch of sweet coconut and graham cracker and a little salt to balance out the sweetness. The dark chocolate sorbet was reallly dark chocolate and you definitely only need a small cup because it's so rich. Drool with me people!
Out last day in Maui came upon us almost as fast as our first day. Our flight left on Wednesday night around 10pm  (agh red eye!) so luckily we had a full day pretty much left in Paia. As an early lunch we tried another highly recommended joint, the Paia Fish Market. Since we were determined to find some amazing fish tacos, dad and I split the Mahi Mahi fish tacos (2 tacos w/fries). It was pretty packed in the small restaurant so you had to squeeze in to find a seat. I would go either before the lunch rush or after next time!
Let's taco about this tacos. Were they delicious? Yes. Would I eat them again, perhaps 3 or 4 of them? Yes. Should you go here? Yes. The fish was much more flavorful than the other fish tacos we had and the homemade tarter sauce added a real punch of flavor also. We got the Cajun spice rubbed Mahi Mahi so maybe that's why it was so good! The fries are good solid fries and I definitely recommend this place, I'm sad we only got to try one thing there! If you are looking for a snack, split one plate of two fish tacos. Otherwise get one plate per person.
Sorry my pictures are slightly blurry, I guess my hands were trembling in anticipation of the tacos ha ha!
Somehow I ended up holding a pineapple, Maui kombucha and some local oranges while wearing a lei, so obviously I made my dad take a picture of this quintessential Hawaiian tourist!
I know you're thinking "gosh do they ever stop eating??" and no, we don't ever stop eating. Luckily my dad is a foodie too so we can eat foreverrrrr together! So we went back to the BEST restaurant in Maui (in my opinion), Cafe des Amis! They have the best crepes I've ever eaten, good service and not too $ either.
I love how they have fresh fruit around the counter always! As you can see, it's a casual affair.
They have a beautiful patio (good because the inside is teeny!)
I circled everything I tried there for you guys!  Not very much but we did go three times!
Dad and I knew we would regret it if we didn't try one of their sweet crepes so we went for a banana, strawberry, nutella crepe with homemade cream.
Holy smokes. Amazing. The cream was the best part is was not too sweet but still rich and buttery and the crepe was thin, slightly chewy and filled with sweet nutella and fresh strawberry sauce. Disclaimer: If you're mouth isn't watering right now, you may be not be a human and should probably see a doctor ; )
I'll just give y'all some more beauty shots 🙂
The not-so-pretty aftermath!
After our crepe extravaganza, we went to Mana Foods AGAIN to grab some snacks for the day. I saw these cute macaroons and took them home to Seattle with me! They are made by Mana Foods and really delicious!
 Dad got me some bee pollen popcorn. It's pretty good, just a little sweeter than usual! I already drown my popcorn in nutritional yeast but the cayenne added a nice flavor.
And…of course some more kombucha! This one had kind of a lot of sugar but was really tasty!
I wore my lei for the whole last day and then dramatically flung it into a tree as we left for the airport!
I'm almost embarrassed to type this but we went back to Cafe des Amis for dinner on our last night…Even though we were there only a few hours earlier for the sweet crepe. Before we went dad and I discussed the possibility of them having the same staff as lunch but decided they probably wouldn't and it's worth the slight embarrassment anyways ha ha.
Dad got the seafood stew and said it was good but he wished he got another crepe because he thinks those are slightly better.
He did get some delicious toasted bread and a vegan garlic-saffron aoili that tasted like heaven.
I went for the Italian lentil, tomato stew, pesto and mozzarella crepe. It was the best one I had there. Just an amazing amount of flavor and I love that they put sour cream with each savory crepe too. I want this right now so bad!
And that, my friends, is the end of our grand Maui trip!I know that took a lot of post but I hope you all enjoyed them and I hope they weren't too long to read!
I'll leave you with this picture of my toes that I thought was artsy, but maybe don't look if you don't like toes.
And this beautiful Hawaiian flower
And a pensive photo of me walking towards the water!
I guess I have to get back to my less-interesting Seattle food pictures! Today for breakfast I had frosted shredded wheat cereal (and more than one serving!) and for lunch I'm having almond butter and jam on rice cakes!
What's your favorite cereal?
Have you ever ridden a horse? Where and when and did you love it?
Do you make crepes? What's your favorite crepe filling?
Thanks for hosting WIAW Jenn and thank you for reading through all my Maui posts guys!
~Kyla